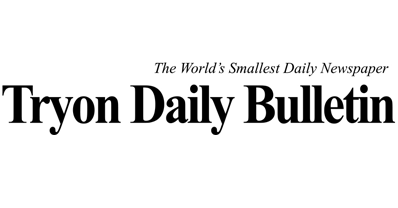 A new seafood restaurant is now open in downtown Tryon – The Tryon Daily Bulletin
New seafood restaurant now open in downtown Tryon
Posted at 12:16 p.m. on Tuesday, September 20, 2022
KD' Sea Shack opened earlier this month in the space formerly occupied by Lavender Bistro in Tryon.
KD's Sea Shack offers fish, lobster, crab cakes and more
Fans of fresh seafood have a new dining option in downtown Tryon. Earlier this month, KD's Sea Shack officially opened and began welcoming customers.

Owned by Katie D'Oyen, KD's Sea Shack is located in the space previously occupied by Lavender Bistro and celebrated its grand opening last Wednesday. The menu features all types of seafood, including lobster rolls, crab cakes, oysters, clam dishes, and a "catch of the week" dish. In addition to fresh, high-quality food, KD's Sea Shack also offers a full bar and welcoming atmosphere.
D'Oyen also owns Katie D's New York Style Bagels and Deli in Tryon. Originally from New York, she has worked her entire life in the food industry. Longtime Polk County resident Travis Morris is the new restaurant's chef and has been cooking for 20 years. For eight of those years, he served as head chef at two famous local restaurants at the Tryon International Equestrian Center.
General Manager Forrest Lane says, "This is the place to be in downtown Tryon. People can enjoy a taste of the ocean here in the foothills.
KD's Sea Shack hours of operation are 3:00 p.m. to 9:00 p.m., Wednesday through Friday, and 12:00 p.m. to 9:00 p.m. Saturday and Sunday. For more information, visit kdsseashack.com.