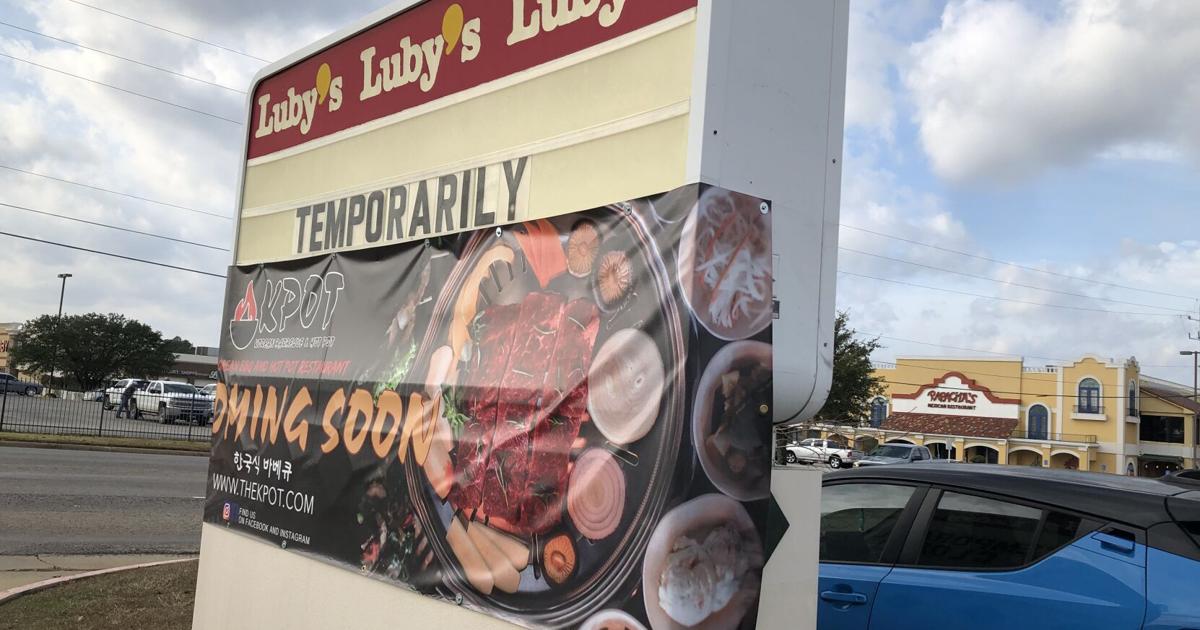 Business Beat: Seafood Restaurant Comes to Longview | Business beat
The Mighty Crab Seafood Restaurant and Bar could open Dec. 20 in New Orleans' old Copeland building at 3213 N. Fourth St. in Longview.
Regional manager Cecelia Ellis spoke to potential candidates on site this week, with plans to hire 20 to 50 part-time and full-time employees.
"We just appreciate the beauty of what they had already done up here," she said of the old Copeland building, praising the landscaping and patio. The building is equipped with several breakout rooms that allow it to host parties and events of different sizes.
She said the Mighty Crab restaurant chain started in Mississippi in 2018, with two company-owned stores, one in Monroe, Louisiana, and five in Arkansas. A Tyler location is also slated to open in January, Ellis said.
Restaurant hours will be 11 a.m. to 10 p.m. Sunday through Thursday and 11 a.m. to 11 p.m. Friday and Saturday. The Mighty Crab opens on Christmas Day, Ellis said.
Korean BBQ planned
A local restaurateur plans to bring what he says is a new concept in dining to Longview.
Andy Lu recently opened the Hook & Reel Cajun Seafood & Bar at 3084 N. Eastman Road. Now he has hung a banner at Luby's former location stating that a Korean barbecue and hot pot restaurant KPOT will be opening there. Juicy Seafood had previously indicated plans to open in the vacant building, but those plans never materialized.
He said on Friday that it was a completely different concept from Hook & Reel, which likely won't open for at least six months.
"A lot of people here want to try new things. That's why we're bringing something that we don't have here, "Lu said.
The offer of tractors is growing
Tractor Supply Co. in Longview is undergoing an expansion and renovation of approximately $ 650,000.
The Town of Longview issued a building permit in November for the commercial addition of a "greenhouse and feed room on the existing structure," with a construction value of $ 650,000.
A spokesperson for the company said the 1011 Wal St. store "is undergoing a variety of upgrades to reshape the store to transform the shopping experience for customers. When complete, the store will offer a complete new garden center filled with essentials for everyone from novice gardeners to expert horticulturalists. The store will also offer a collection center for food and fences. "
The work should be completed in the spring.
New hotel
The Hampton Inn by Hilton opened on November 4 at 160 Lucy Drive, adjacent to the Cracker Barrel Old Country store on Interstate 20 and South Eastman Road in Longview.
General manager Tammy Roberts said the hotel will celebrate its grand opening with the Longview Chamber of Commerce from 11:30 a.m. to 12:30 p.m. Tuesday, with door prizes, musical entertainment and refreshments.
The 81-room, four-story hotel offers a swimming pool, although it is closed for the time being as it is out of season, a gym and conference room available for parties, receptions and business meetings . A buffet breakfast is served daily from 5:00 a.m. to 9:00 a.m.
With the hotel's location just off Interstate 20, it's a perfect fit for travelers looking for a play, Roberts said.
The hotel is owned by franchisee RBI Hospitality Management, headed by Mack Patel.
Opening of a tea room
Kelsey Haynes opened her Real Goal Diggerz nutrition store in November at 2718 Gilmer Road, where the Mama Moose deli was previously located.
Haynes said she and her husband, Brandon, completed most of the renovations to the 4,000-square-foot building themselves. Now her store serves Herbalife energy teas and meal replacements, as well as protein waffles. Deli sandwiches will be added at a later date.
Haynes said she wanted to make the store a fun place to visit, so she offers things like line dancing, with more events planned in the future. She also plans to offer a "book class," which is an exercise class that incorporates drums.
Additionally, Haynes hopes to integrate a boutique into the business, with local vendors, by January.
Stores are open 6:30 a.m. to 6 p.m. Monday to Friday, 9 a.m. to 4 p.m. Saturday, and 1 p.m. to 5 p.m. Friday.
Mama Moose is now known as Moose Market and is located at 1403 Clearwood Dr., near Gilmer Road, south of Fairmont Drive.