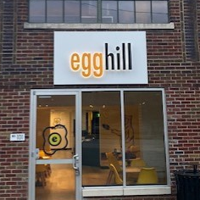 Edgehill Village Egghill Breakfast Restaurant Opens Today | Bites
[ad_1]
Supporters of the Egghill breakfast restaurant say the place opens today, October 29, in Edgehill Village.
Veteran chefs Parkes Brittain (The 404) and Luke Williams (Tailor Nashville) oversee the business, which will be located at 1201 Villa Place.
"Ever since we introduced Egghill's idea, people in the area have told us that a quality breakfast spot is needed," Brittain said. "It's a thriving neighborhood where people are on the go with their jobs, businesses and families. A quick, gourmet breakfast option is something our neighbors tell us they are going to embrace.
Egghill will share an address with Jack Brown's Beer and Burger Joint, a regional chain backed by the local private equity firm and holding company Blackbird Capital. Blackbird Capital is the investor in Egghill, which will occupy approximately half of the space that once housed Edgehill Café, according to a statement. The space is adjacent to Jack Brown's, which opened in late 2019.
Egghill is touted as specializing in artisan breakfast sandwiches with locally sourced ingredients. The company will target Music Row officials, Edgehill residents, and faculty, staff and students at Vanderbilt and Belmont Universities looking for a "high-quality, quick breakfast option," the company notes. communicated.
"Our investments in the hospitality industry are aimed at simple concepts that have a big impact," Chenault Sanders, director of Blackbird Capital, said in the statement. "Busy people should always expect good food for breakfast. We are excited about Egghill and the scalability of the concept.
Egghill's hours of operation are Wednesday to Friday, 7 a.m. to noon, and Saturday and Sunday, 8 a.m. to 1 p.m. Egghill will be closed on Monday and Tuesday.
[ad_2]
Source link