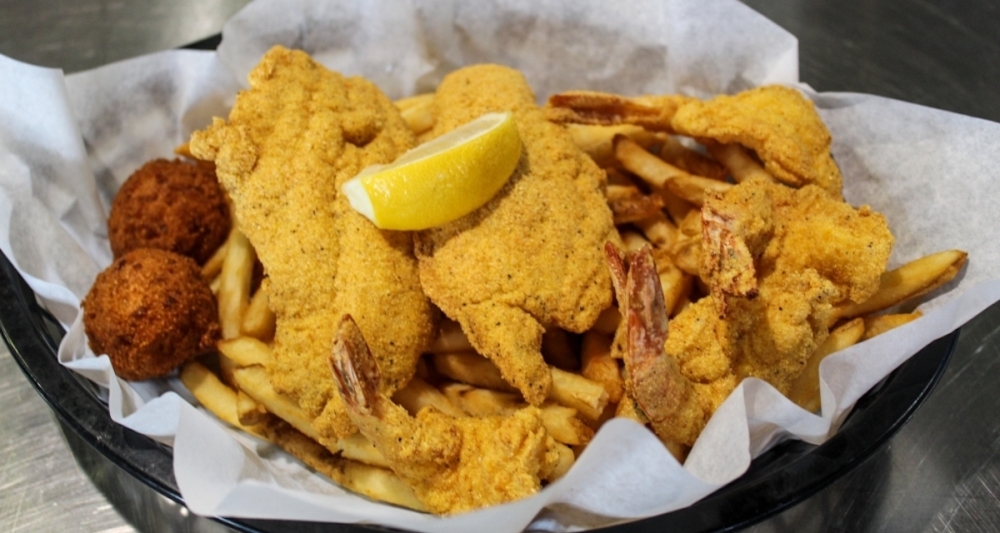 Fort Worth's seafood restaurant, Shuck Me, is fishing and family-oriented; Starbucks to open 2 new McKinney locations and more DFW news
Senior Operating Partner Bill Curci said Shuck Me's most popular food is his fried catfish, which can be served on its own or as part of a combo with shrimp or oysters. (Bailey Lewis / Community Impact Journal)
Keep up to date with the latest Dallas-Fort Worth business news.
Despite its unique name, Fort Worth's seafood restaurant Shuck Me is all about fishing and family
When a mutual friend of future Shuck Me Seafood owners Roger and Monica Haverkamp first called Bill Curci years ago to help the Haverkamps with their restaurants, Curci said his first question was: " How do you call this ?
Lewisville fishing barge closed to respond to safety concerns
"You just don't want anyone to go out there and have a good time with their family fishing and a preventable accident to happen," said James Kunke, Lewisville's director of community relations and tourism.
Starbucks to open 2 new stores in McKinney
One location will open on Virginia Parkway and another will open on Hardin Boulevard.
Julio Pineda will help bring new restaurant Sueño Modern Mex-Tex to Richardson
Restaurateur Julio Pineda plans to give Richardson a new take on traditional Tex-Mex fare when the new Sueño Modern Mex-Tex restaurant opens in December.
New Solo Brands Headquarters, Now Open Showroom in Grapevine
Solo Brands, an outdoor company that owns Solo Stove, Chubbies, Oru Kayak and Isle Paddleboard, opened its new headquarters and flagship showroom on November 18 at 1001 Mustang Dive in Grapevine.
Bailey Lewis, Samantha Van Dyke, Miranda Jaimes, William C. Wadsack and Sandra Sadek contributed to this report.