Lisbon seafood restaurant Rosamar proudly wears its nautical influence
Colors, patterns and artwork are all steeped in maritime references at this Lisbon seafood grill and oyster bar.
Studio Pim designed Rosamar, located not far from the city's botanical garden. They based its interiors on a unique, archetypal image of a sailboat on a sandy beach – and the references to the sea aren't hard to spot.
From its navy blue doors and windows to its wooden ceilings and striped benches, the Lisbon restaurant embraces all things nautical. Small touches, such as porthole-like windows in the doors and vintage advertisements, all evoke the sea, while more subtle additions – including seats upholstered in wavy, sandy patterns – give the space a unique feel. of beach.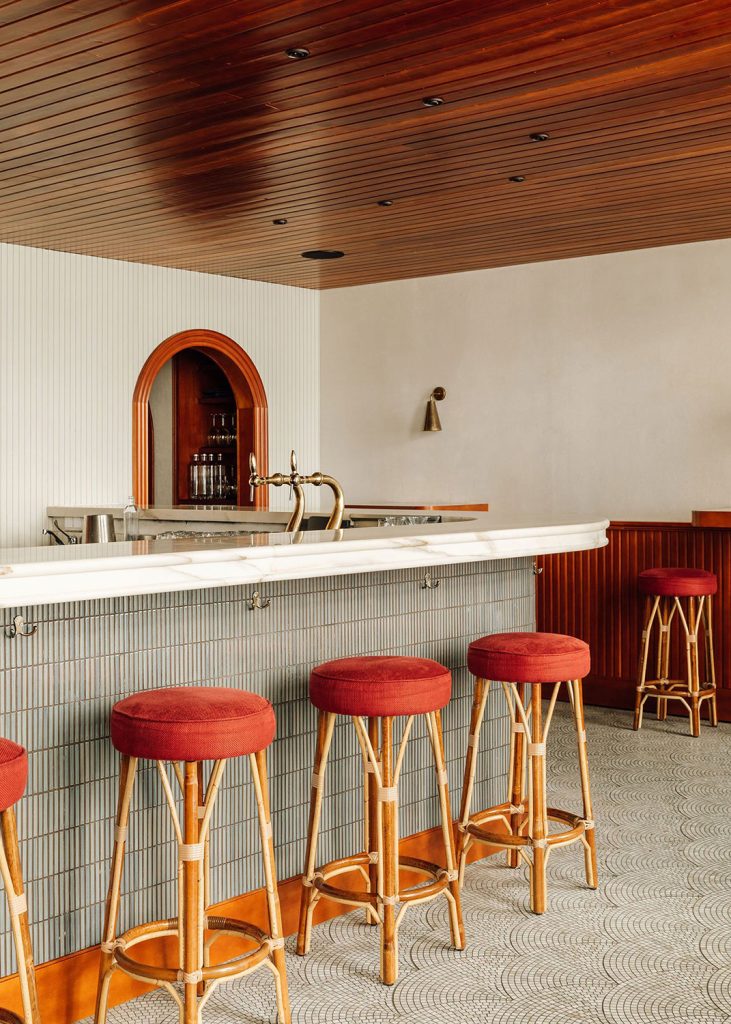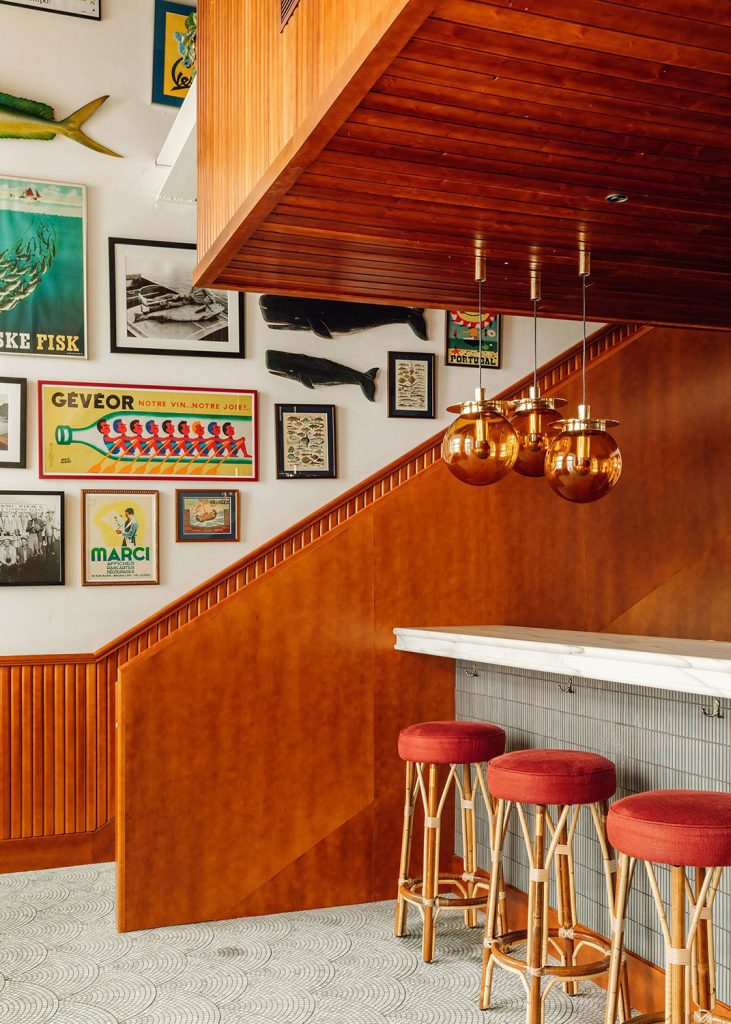 Illustrator and ceramicist Henriette Arcelin contributed a hand-painted tile mural, depicting various sea dwellers, and an array of found objects including rattan baskets, oars and painted wooden fish complete the atmosphere.
Studio Pim has also installed plenty of plants, including in Rosamar's Crittall-framed dining room, where diners sit next to creeping vines and huge banana leaves.
R. da Rosa 317, 1200-381 Lisbon, Portugal
Read next: Comobå Cafe is home to Lisbon's growing coffee culture
Hotel Ivens brings a Portuguese touch to maximalism in Lisbon
Lisbon's Leonetta carries the flag for Robert Venturi's 'less is boring' philosophy