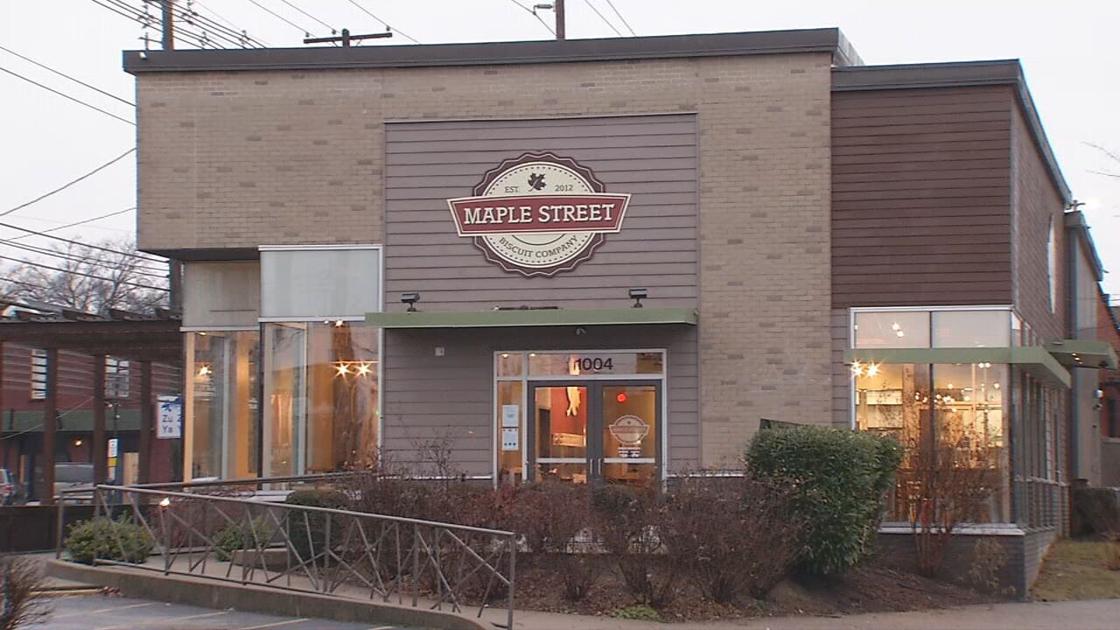 New Breakfast Restaurant Opens in Highlands in Former Yang Kee Noodle Location | New
[ad_1]
LOUISVILLE, Ky. (WDRB) – The Highlands just got a little tastier. Maple Street Biscuit is now open.
It's at Bardstown Road and Baxter Avenue, in the old Yang Kee Noodle building. The restaurant is open from 7 a.m. to 2 p.m.
"The best way to describe it is it's southern cuisine with a modern twist," said Devyn Messinger, the deputy community leader. "And we have a few highlighted menu items like the Squawking Goat. It was featured on the Food Network."
A crowd of hungry people gathered outside on Tuesday morning before the doors even opened. The first 30 customers received free food, coffee and merchandise.
Maple Street's menu includes fresh cookie sandwiches, waffles, and other comfort food. You can smell the cookies as soon as you walk in the door. The interior has been renovated and there is space inside for customers to practice social distancing.
Maple Street Biscuit announced in November 2020 that it will be relocating to the Highlands prime location. This is the company's 43rd restaurant and will be the first in Kentucky.
The Maple Street Biscuit team said it was the perfect place to grow the business and create new jobs in the area. So far 15 team members have been hired and there are still part-time positions available. People can apply on the company's website or in person at the restaurant.
Highlands site community leader Joshua Williams said his team was thrilled to be a part of the Highlands neighborhood.
"I think it's good that we are in this community because as you can see COVID has been very difficult for everyone. You can tell there is a lot of change on Bardstown Road right now. So for us to have this opportunity, the most important thing is giving back to our community, "said Williams.
Copyright 2021 WDRB Media. All rights reserved.
[ad_2]
Source link