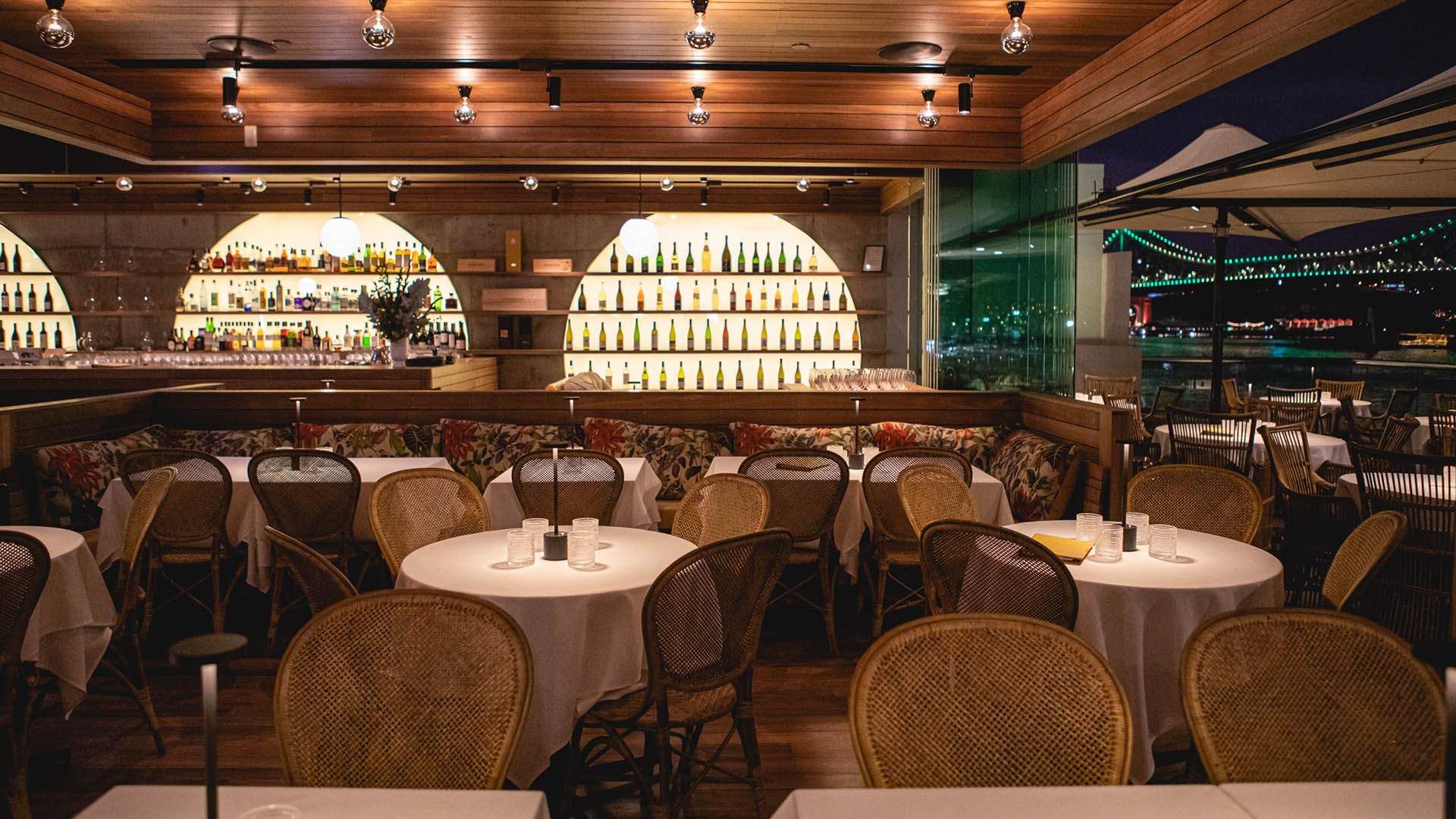 Now open: Tillerman is Eagle Street's new vacation-style seafood restaurant overlooking the Killer River
In a river city like Brisbane, eating, sipping and relaxing by the water – or in view – is the holy grail of hospitality. That's true along Eagle Street, where waterfront restaurants and bars pair their menus with awe-inspiring views. And that's a big plus at Tillerman, the newest addition to the CBD route, which just opened inside Riparian Plaza.
A restaurant cannot be satisfied with views alone, of course. Tillerman's riverside location includes a vantage point across the river to the Story Bridge, with that sparkling vision can be seen from all tables. But restaurateurs Andrew and Jaimee Baturo, along with Naga Thai chef Suwisa Phoonsang, want their food and drink offerings – and the decor and ambience of the newly opened venue – to be just as much of an attraction.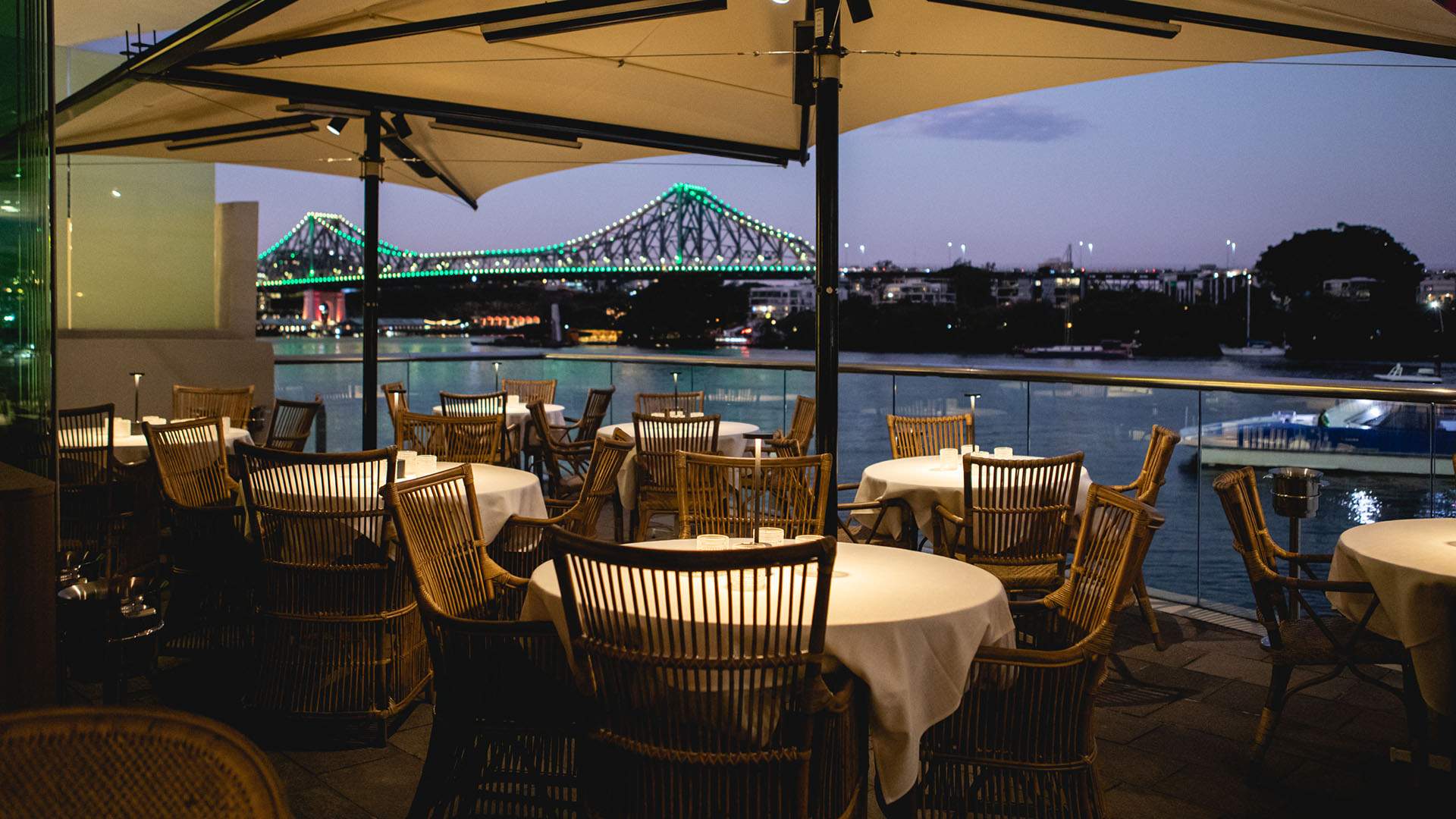 Originally announced in August and now serving customers from lunchtime Tuesday through Saturday, Tillerman marks the latest collaboration between the Baturos and Phoonsang, after Naga Thai closed at Eagle Street Pier – the fact that the waterfront neighborhood is in being torn down to make way for a new $2.1 billion development will.
Obviously, the trio can't get enough of this part of the CBD or the waterfront. And this time, nestled in the mezzanine between Madam Wu and River Bar, they focus on seafood, this canvas of aqua background and a relaxed vacation-style vibe.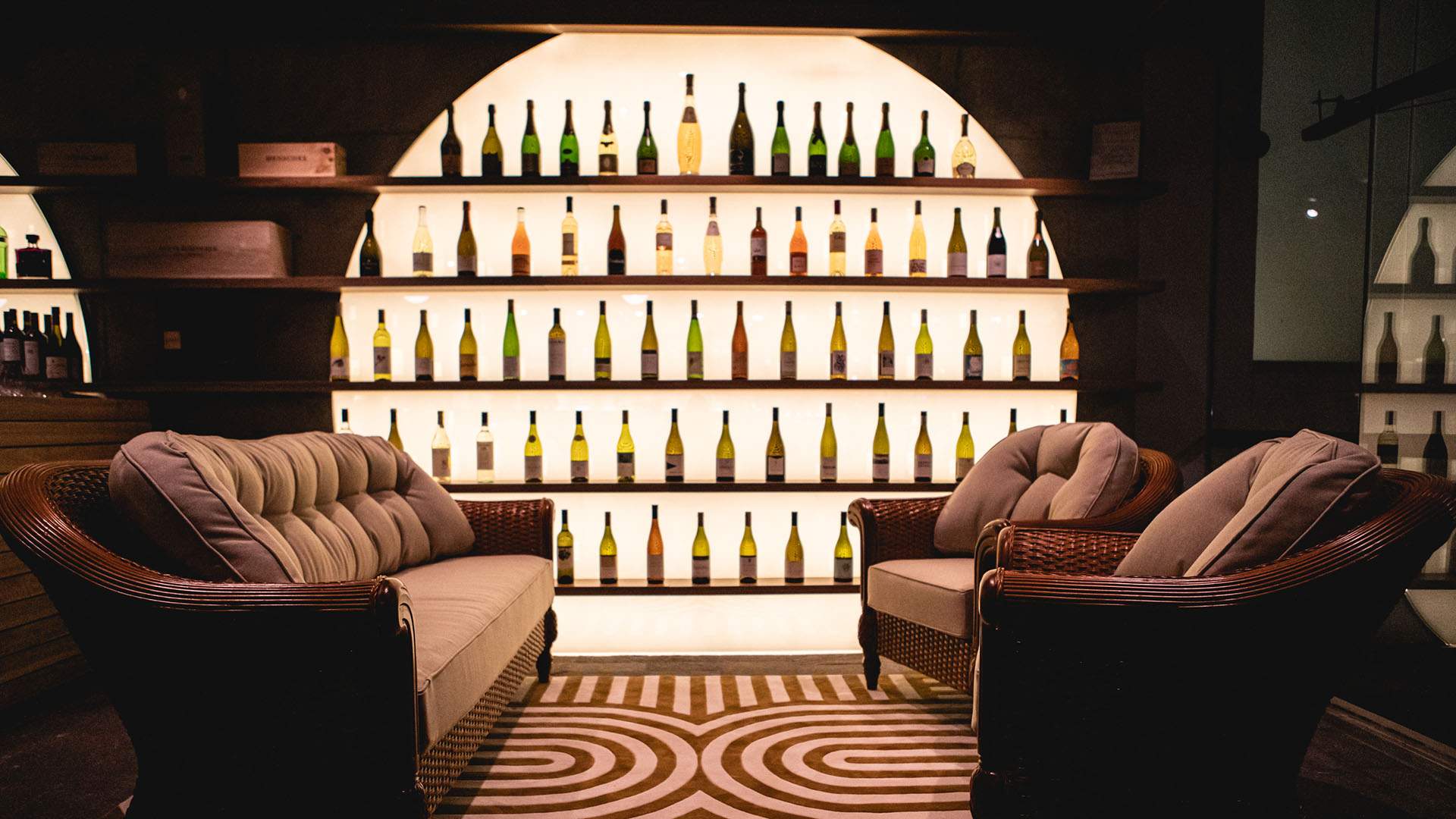 "Places like this don't come around very often and Tillerman gave us the idea to design a restaurant where you can be transported, perhaps by the charm of the coastal menu, or simply take in the outstanding views in the comfort of a drink in hand," said Andrew Baturo.
"Tillerman was created for the hot Queensland climate and you'll want to stay in it all day."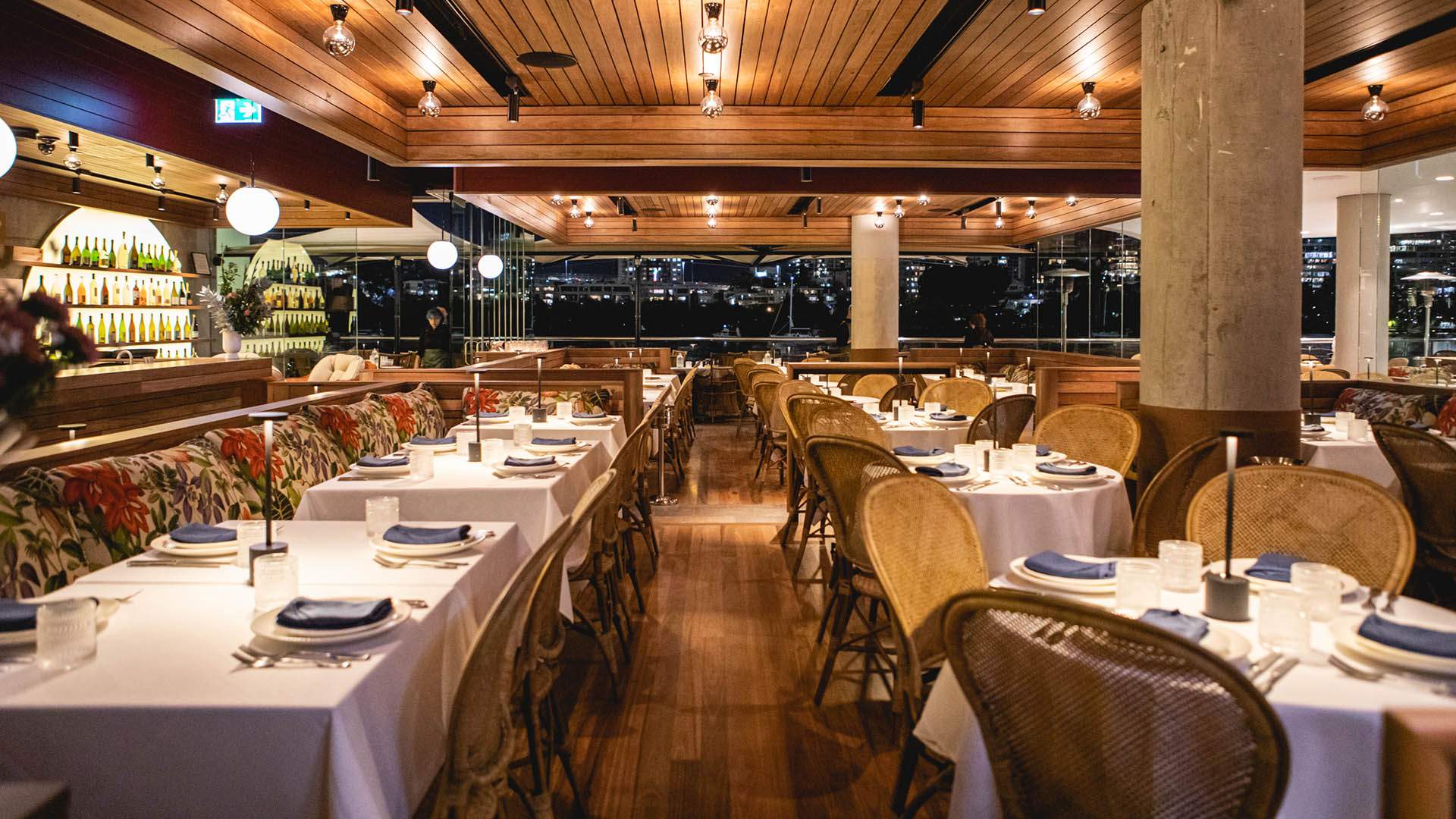 First, the décor – with Brisbane's Hogg & Lamb inspired by travel through a wooden layout that welcomes guests at high and low tables, banquettes and mini booths. Mottled gum is prominent around the 120-seat space, the main bar is ten meters long, and floral and botanical prints help add a breezy, cozy feel. Textured porphyry stone is also found among the planks, and pendant lighting adds a glow. Plus, three backlit portholes draw the eye while adding a touch of nautical theme.
For those looking for an intimate dining experience with loved ones, there's also a glamorous private dining room behind a sheer copper curtain, with a wall of wine lining one side.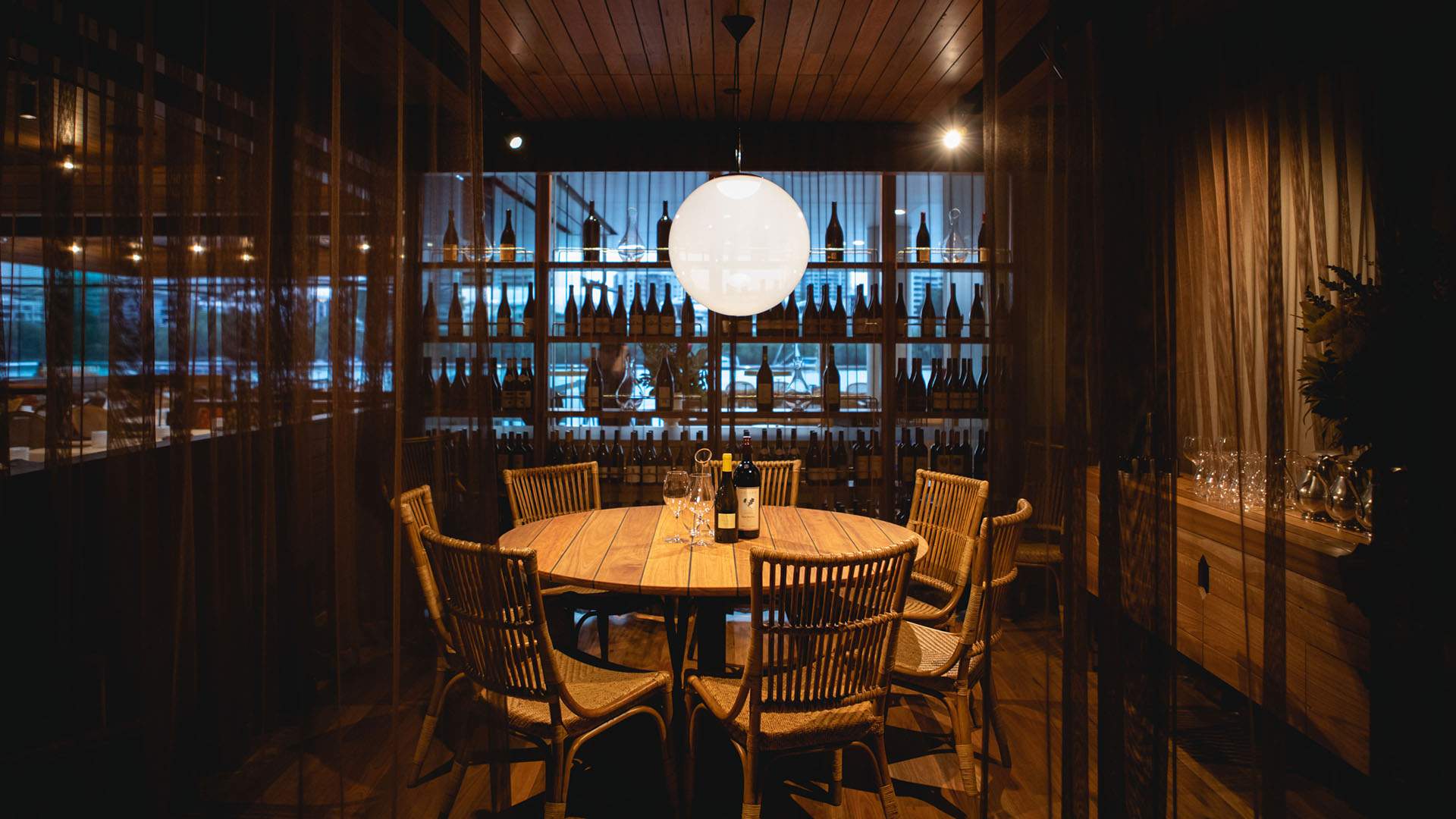 In the kitchen, Phoonsang has designed a menu guided by fresh, premium seafood, rather than any particular cuisine or culture, but the culinary range is inspired by the world's best dishes. Highlights include Fremantle octopus carpaccio, dried salmon, trevally with pancakes, fish of the day served with nuoc cham, Balmain insects and Murray cod cooked in salt, covering both small bites and main dishes.
But Tillerman doesn't just serve seafood. Other must-haves include wagyu flanks, chicken roulade, pork ribs in dark rum and candied cherry tomatoes, and goose fries in cherry vinegar.
And, for dessert, the choices cover fried ice cream with rum and raisins, lemon meringue pie and chocolate mousse with hazelnut butter, pear with candied spices, peanut praline and cocoa sorbet.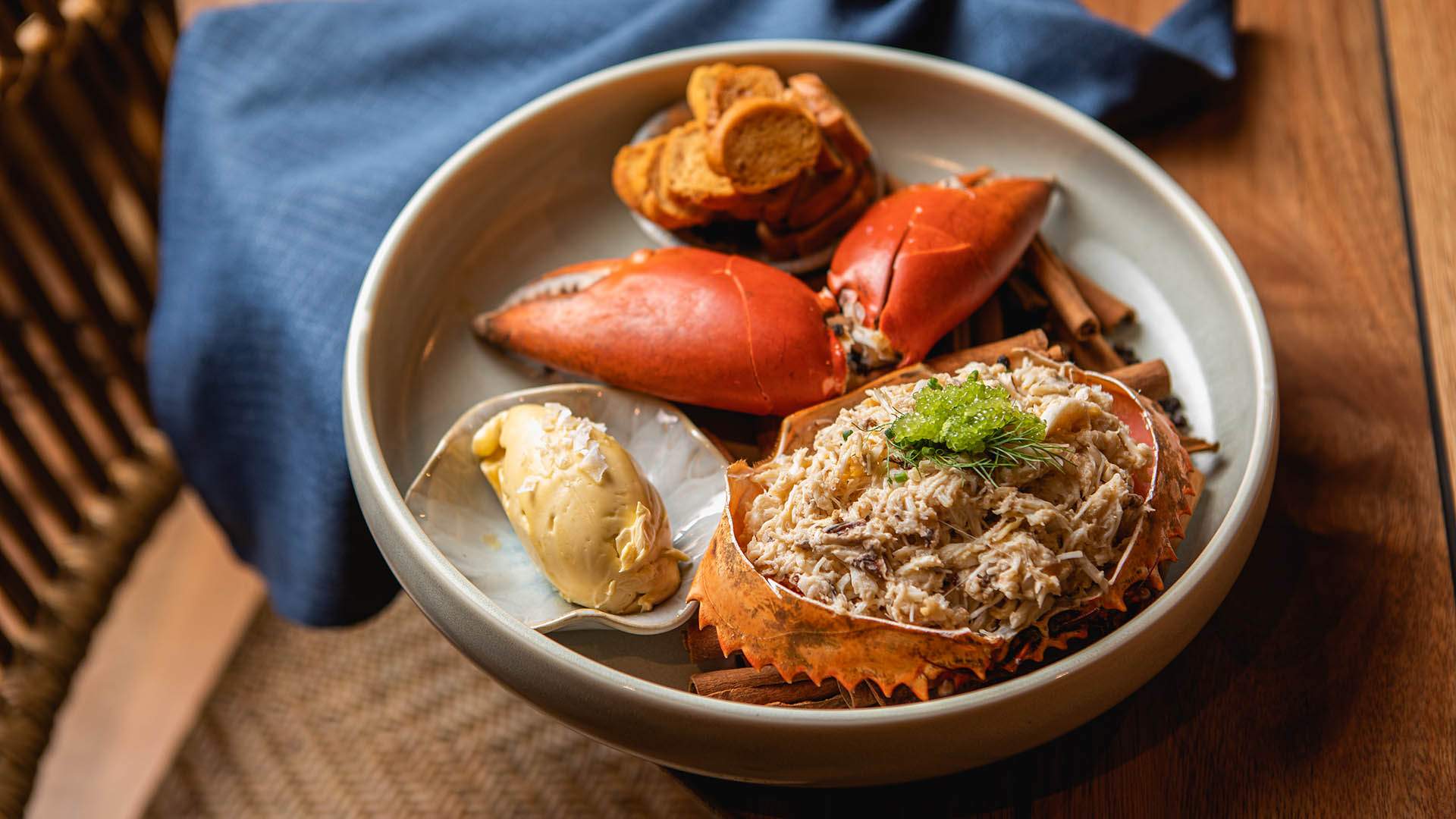 The beverage range also nods in a clear direction: the world's oceans and waterways, and rightly so. With that in mind, Tillerman's signature martini is called the Mariner Martini and uses Never Never Oyster Shell Gin.
Or, there are four types of daiquiris built on Plantation 3 Stars white rum, plus six gin and tonics. Flavors to look out for include earl grey, lemon and fennel, musk, watermelon and cucumber among the daiquiris, and elderflower, hibiscus and rosemary in the G&Ts.
The wine offering spans 30 wines through Coravin from a 150-bottle list, with whites from Veneto and Margaret River, Pinot Noirs from the Mornington Peninsula, and reds such as Grenache and chilled Provençal rosés. And, in addition to the bubbles, the selection of sherry and port enjoys special attention, while the full range of drinks also covers beer, cider and spirits.
Find Tillerman on the mezzanine level inside Riparian Plaza, 71 Eagle Street, Brisbane – open 11.30am-2.30pm Tuesday-Saturday for lunch; 3-5:30 p.m. Tuesday-Saturday for drinks, snacks and starters; and 5:30 p.m. – late Tuesday to Saturday for dinner.
Culinary images: Judit Losh.