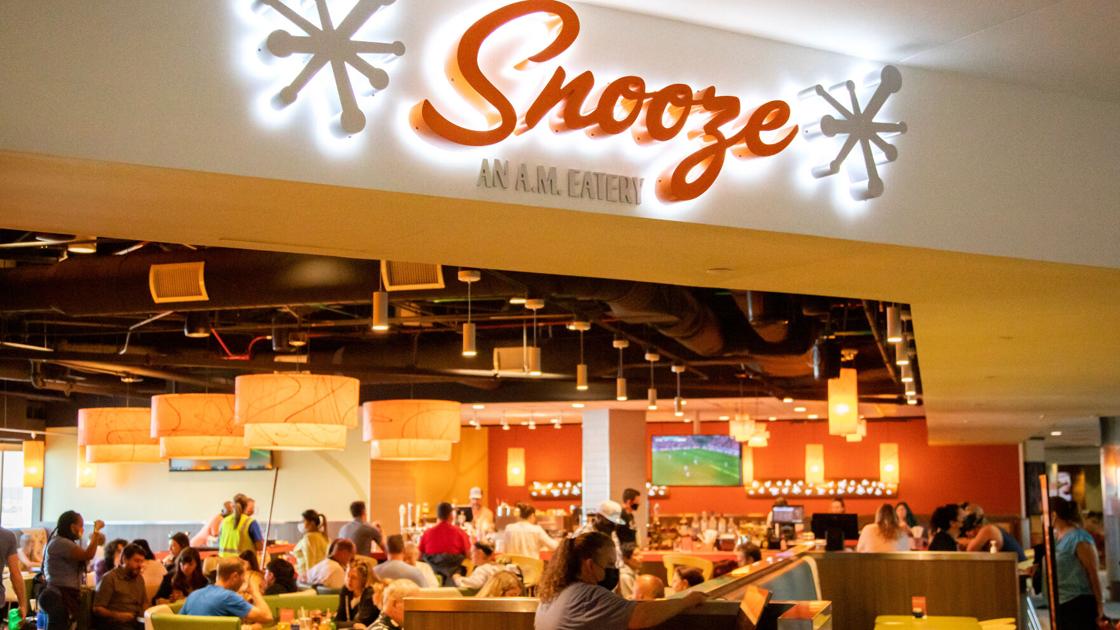 Snooze Breakfast Restaurant Opens New Location at Denver International Airport | Business
[ad_1]
The popular Snooze An AM Eatery breakfast restaurant opened its new location Monday at Denver International Airport.
Snooze was founded in Denver in 2006 and has since grown to approximately 50 locations in eight states. With the addition of Snooze, the airport now accommodates 86 dining options for travelers in its lobbies.
"Denver holds a special place in our hearts," said David Birzon, CEO of Snooze. "It means a lot to us to have the opportunity to establish a location within Denver International Airport where travelers from all over the world can experience Snooze, a lot for the first time."
The new Snooze is located in the center of Hall B on the mezzanine level. It will be open daily, Birzon said. The restaurant is 3,500 square feet with over 30 tables and a 30-seat bar.
The Snooze menu includes specialty pancakes, French toast, omelets, breakfast sandwiches, tacos and burritos, in addition to a selection of coffees, teas, and alcoholic beverages.
Some new dishes have been created exclusively for the DIA site, including the brioche burger for breakfast and avocado salad with kale, as well as an expanded beer and wine list to better accommodate the guests of the afternoon, said Birzon.
"As an international airport, it's important that passengers landing at (DIA) have an authentic Denver experience," said Kim Day, CEO of DIA. "What's more Denver and more delicious than Snooze?" online for, me included. "
Snooze is operated by Skyport Hospitality and supported by Airport Concession Disadvantaged Business, a partner of Airport Hospitality Services.
[ad_2]
Source link