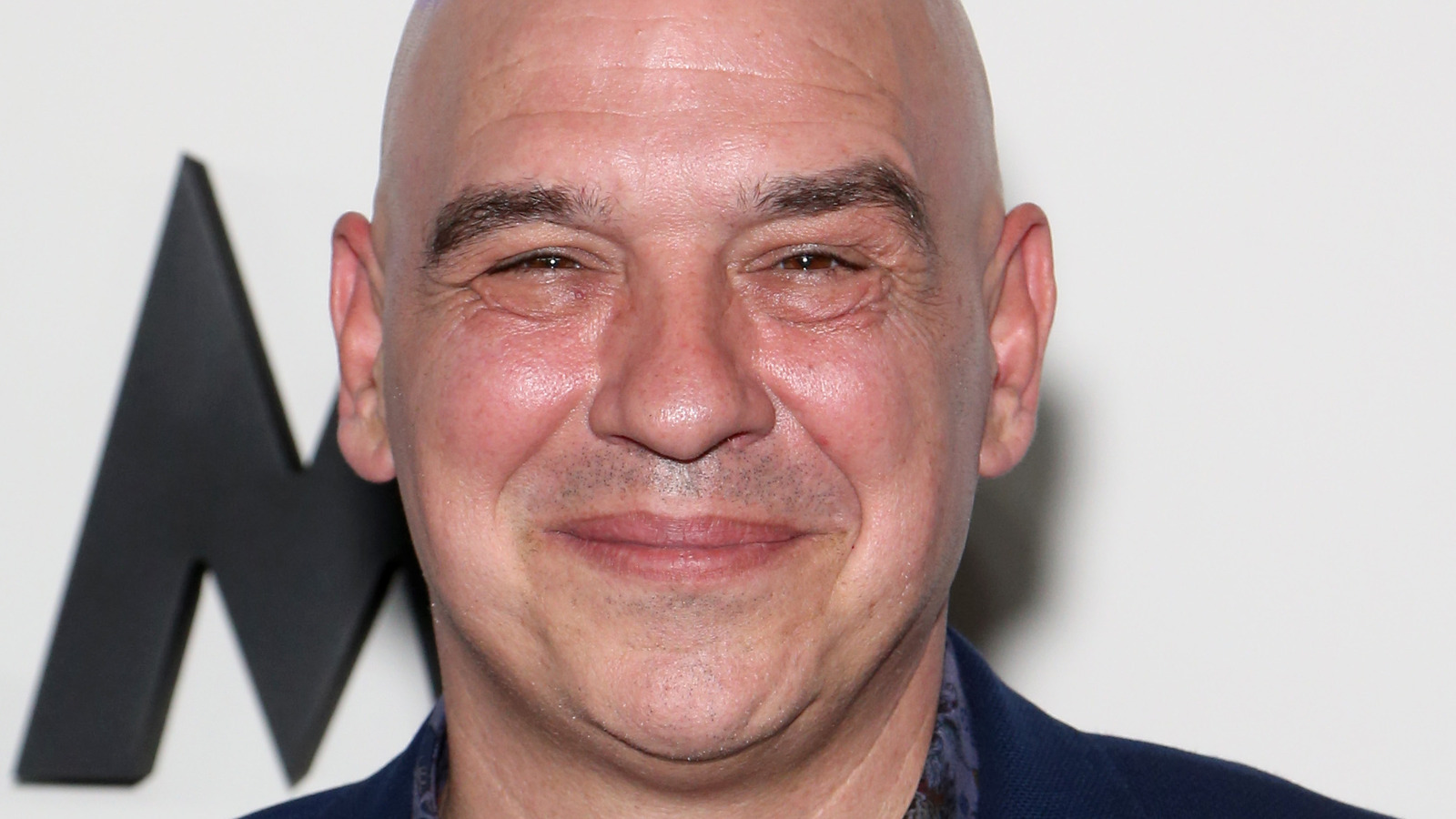 What Michael Symon's Favorite Seafood Restaurant Has To Offer
Leon's Fine Poultry & Oyster Shop is a humble and hidden, yet elegant gem. But rather than one of Charleston's centuries-old historic treasures, it's housed in a former body shop, outside of the city's restaurant scene and trendy neighborhoods, Bon Appétit points out. It's the brainchild of Charleston restaurateur and designer, Brooks Reitz. With exposed rafters, large garage doors and concrete floors, the atmosphere of Leon's previous life as a garage remains, but above these touches is elegant and comfortable styling, including furniture mid-century and gallery-style portrait walls.
When it comes to food, Leon's is all about oysters and fried chicken, which in a city knee-deep in great fried chicken always stands out. As Michael Symon noted of his favorite spot, the oysters here are perfect, and they're served a variety of ways (via Leon's): raw; grilled and served with lemon, parsley, butter and parmesan; and fried on a roll. As the name suggests, there is also fried chicken on the menu here. According to Bon Appétit, it's "brined, frozen in Old Bay [seasoning]and fried in lard" and is "one to look for".
Small plates include delicious fried Brussels sprouts and crispy clam wraps. Complementing fried fish and chicken dishes, a refreshing rosé and chilled gin and tonics, as well as beers and ciders, both domestic and craft, plus a short but refreshing list of house cocktails. So if Charleston is on your 2022 itinerary, don't miss Leon's. You might meet Michael Symon while you're there.